學校支援
School
Supporting
支援非華語學童 Supporting Services for Non- Chinese Speaking (NCS) Students
駐校社工服務 Kindergarten Social Work Services
為了讓非華語學童及早融入學校和社區生活,本園為學童提供適切的活動,幫助他們適應本地的生活習慣和文化,遊戲能給予幼兒語言表達的機會,也能促進社交發展。本園透過教育局舉辦的「非華語學童校本支援計劃」,讓老師在過程中除了能提升教學技巧外,彼此交流教學心得,更會共同備課,以商討非華語學童學習中文的策略,包括如何提升聽、說、讀、寫的能力,亦會按主題設計多元化的活動,讓學童從遊戲中學習,從而建立語言表達的信心,有助提升學習上的興趣,為學習中文打好基礎,讓他們能順利銜接本地小學。
​​​​To help non-Chinese speaking children integrate into school and community life, the school provides appropriate activities for children to help them adapt to local living habits and culture. Games provide children with opportunities for language expression and promote social development. Through the "School-based Support Program for Non-Chinese Speaking Children" organized by the Education Bureau, teachers can not only improve their teaching skills, but also exchange their teaching experience. Strategies for teaching non-Chinese speaking children focus on how to improve the ability of listening, speaking, reading, and writing in Chinese. These will be designed using a diverse range of themes, helping students to build confidence in language expression, helping to increase their interest in learning, and laying a solid foundation for learning Chinese. Through this they can smoothly transition to local primary schools.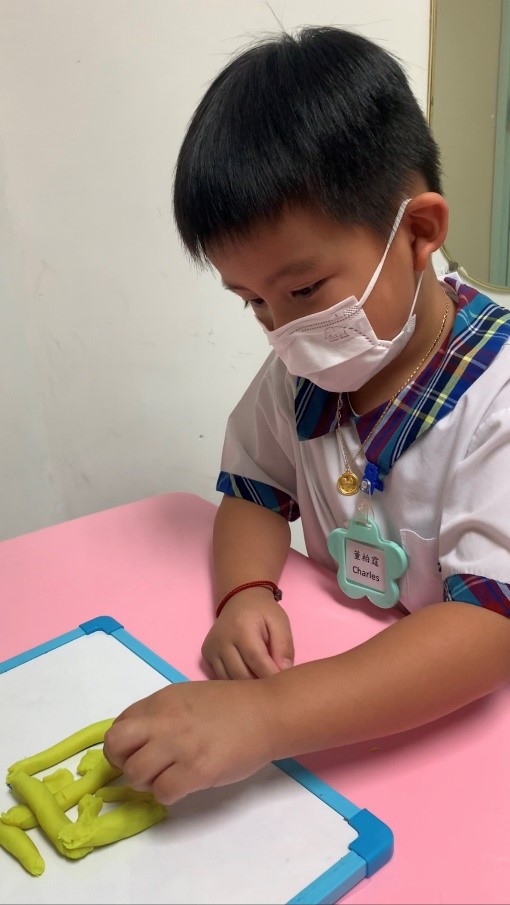 利用不同的材料,透過感官刺激,認識中文字的字型結構
Various materials are used to stimulate different senses when learning about the structure of Chinese characters.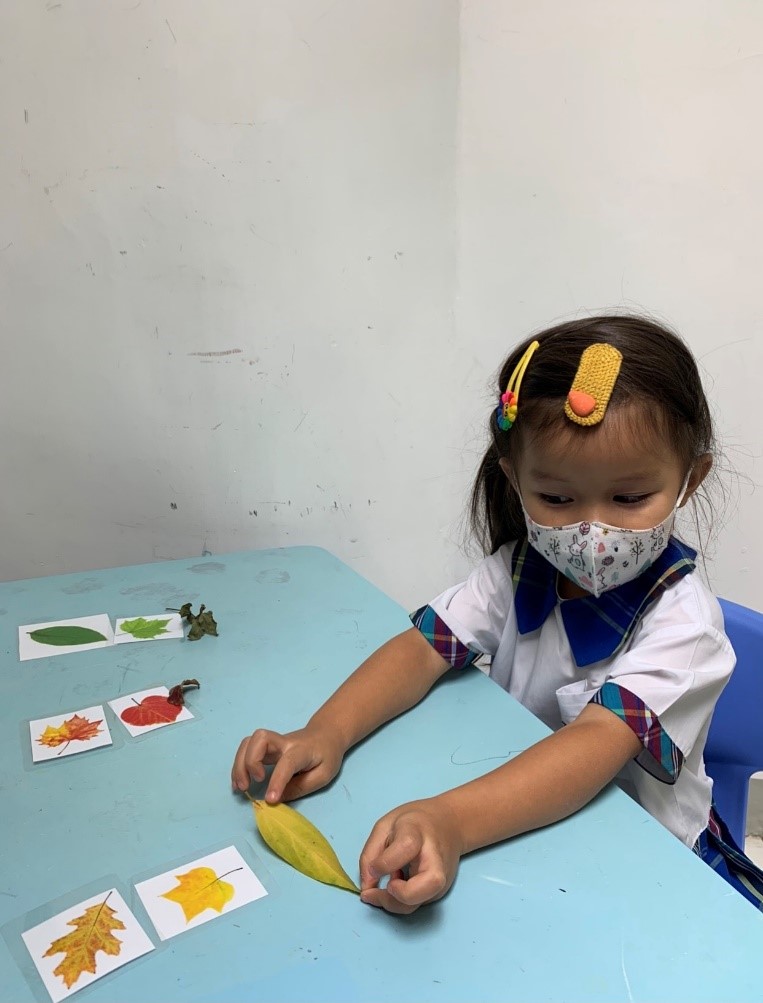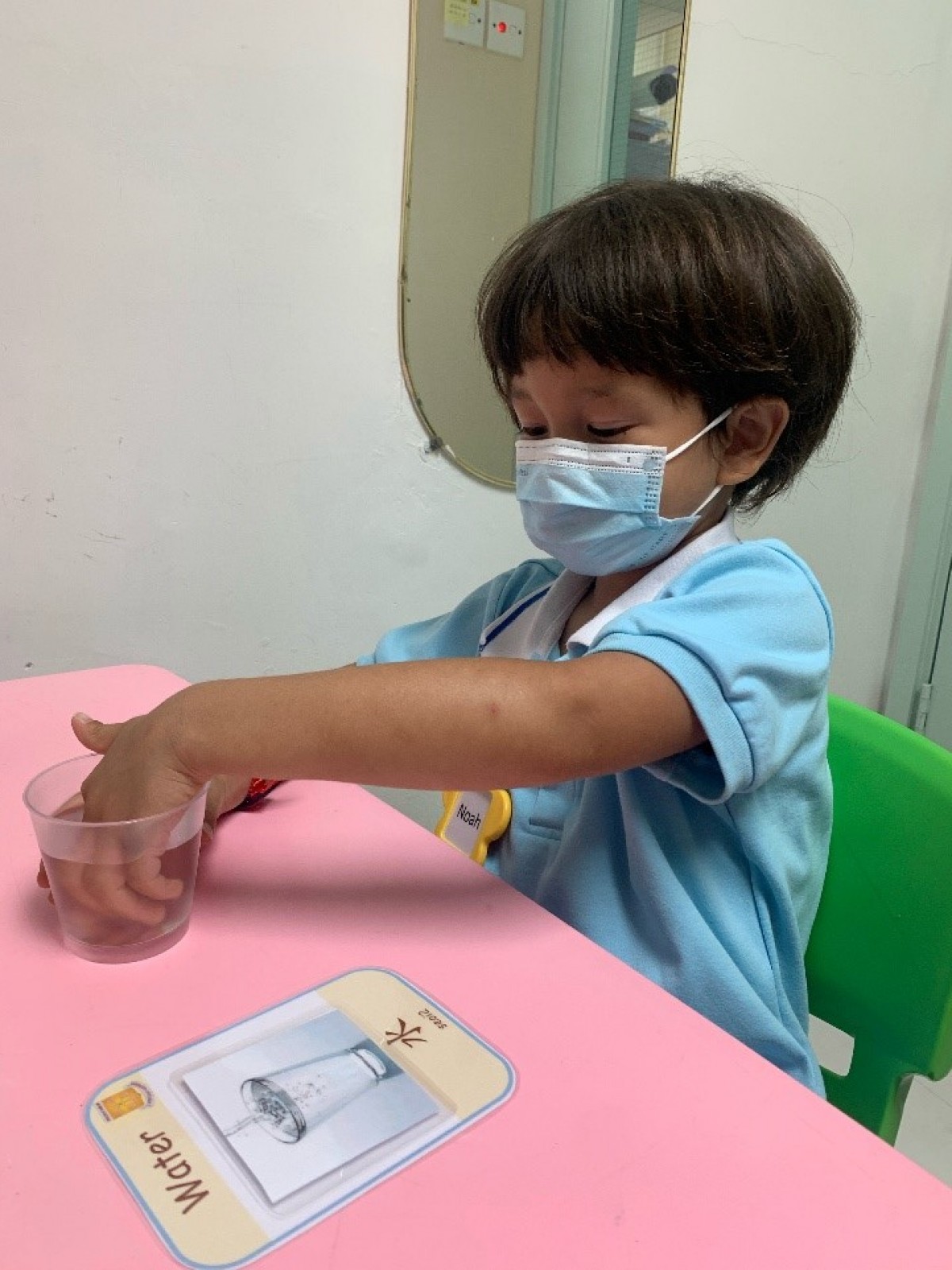 利用實物及感官刺激,加強對中文的理解
Physical and sensory stimulation is used to strengthen and enhance the understanding of Chinese.
除了學習語言外,也需要顧及彼此的文化差異,本園藉著不同的文化回應活動,讓學童感受不同種族的文化體驗,透過生日會全校師生穿著各國的民族服飾,學習運用不同國家的禮貌語,家長也會透過不同的節日彼此交流飲食文化及習俗,除此之外,本園更鼓勵非華語家長擔任「家長義工」,從而增加與本地家長溝通的機會,也能加深對學校了解,彼此建立良好關係,共同創建共融校園。
In addition to language learning, we also need to consider the cultural differences between each other. Through different cultural activities, the school creates an opportunity for students to learn about other cultures from around the world. At monthly birthday parties, all teachers and students in the school wear national costumes and learn how to speak languages from different countries. Parents will also exchange cultural foods and share in customs through different festivals. Additionally, our school encourages non-Chinese speaking parents to be "parent volunteers", to increase opportunities for communication with local parents, and to deepen their understanding of the school, building community relationships and creating an inclusive school environment together.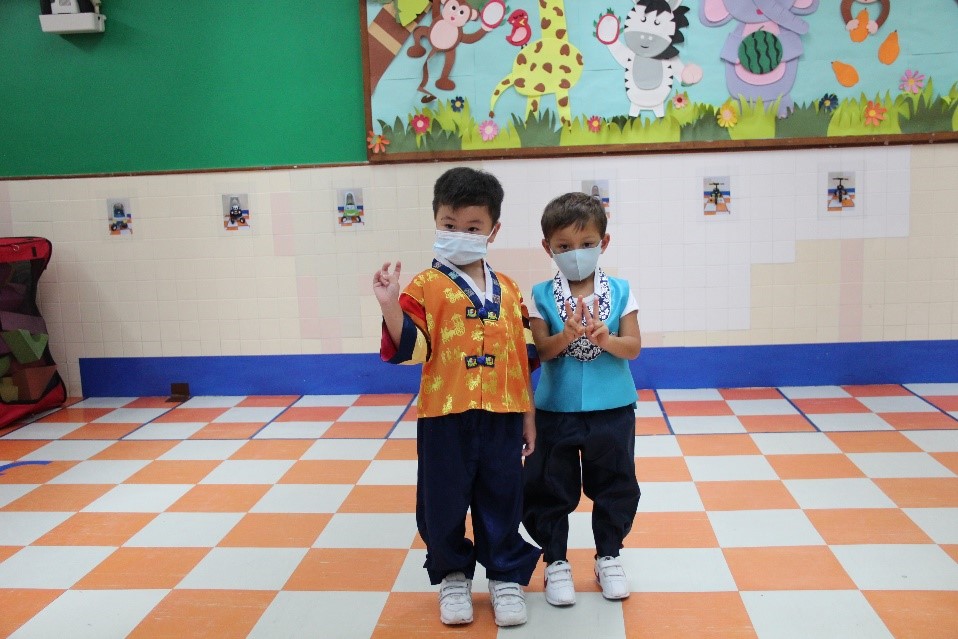 文化回應活動,認識不同國家的文化生活習俗,促進不同族裔人士之間的文化交流,加強​彼此了解
Cultural response activities are used to learn about the cultural life and customs of different countries, to promote cultural exchanges between people of different ethnicities, and strengthen mutual understanding.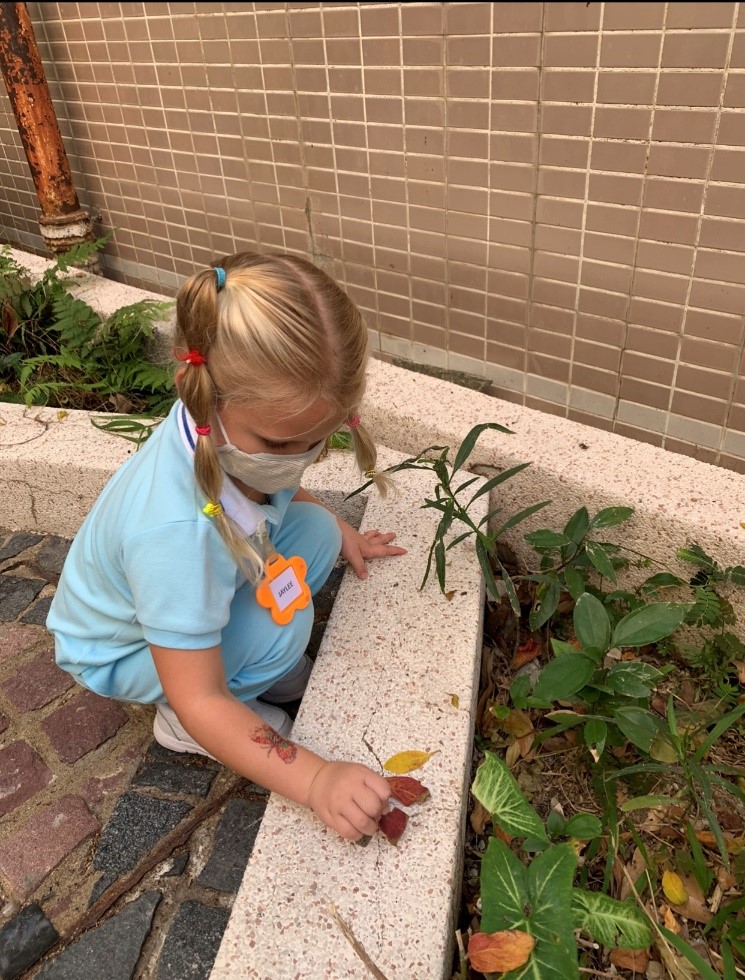 戶外學習,加強與生活的連結,從而提升學習效能
Outdoor learning activities strengthens the connection with nature, thereby enhancing learning efficiency.
* 非華語家長如有任何查詢,歡迎致電2813 6130,或電郵至[email protected]。
* If you have any enquiries, please call 2813 6130 or email to [email protected]